JOIN US FOR A SERIES OF EVENTS THAT BUILD AWARENESS AND SUPPORT FOR INNOVATIVE HOUSING SOLUTIONS TO CREATE DIVERSE, VIBRANT, HEALTHY HOMES FOR EVERYONE.
The 4th annual Whatcom Housing Week is here!
With the global COVID-19 pandemic and increasing unrest over racial injustice in America, having a safe, equitable, and affordable home is more important than ever.
Whatcom Housing Week 2020 will be a mix of virtual events and socially-distanced activities for housing enthusiasts and the broader community alike. We look forward to having engaging and educational discussions about housing in Bellingham and Whatcom County. Mark your calendars now!
2020 Housing Week Schedule
Register once and get access to ALL Housing Week events plus additional content for FREE.
Registration includes: individual Zoom links for each event, suggested resources for additional learning opportunities, and a FREE pass to access recorded content from over 30 sessions at the Innovations in Naturally Affordable Housing Summit.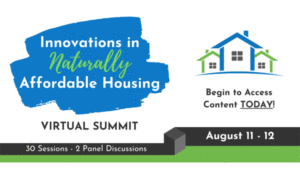 Many people think "affordable housing" is a real estate sector where specialized housing developers plan large, heavily subsidized apartments using complicated tax credits and HUD financing. The Innovation in Naturally Affordable Housing Virtual Summit looks at a much broader view of innovations that can reduce the cost of housing and expand housing options that are affordable and (as much as practical) owned by the residents. Participants will learn how communities can bring many partners together to implement high-value, economical, and practical strategies for housing that is "naturally" affordable without requiring large, on-going subsidies to make it affordable.
How to Register:
Click the link above
Add the "All Access Pass" to your cart
Fill out registration fields
Check your email inbox for the "You're In!" email
Visit the "On-Demand Site" and log in
Enjoy access to over 30+ sessions of recorded content!
*It may take some time after you registration to gain access to the On-Demand Site. If you are experiencing difficulties, please wait an hour and try logging in again. If issues, persist, please email info@whatcomhousingalliance.org for help.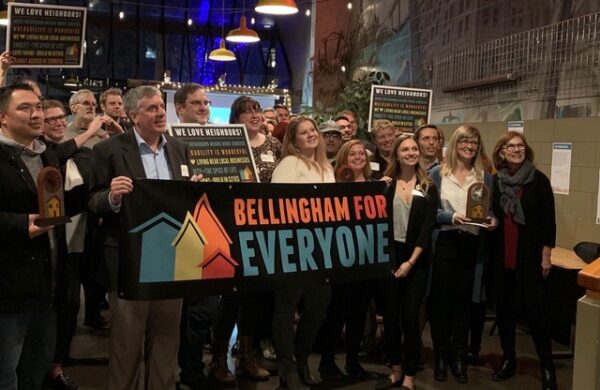 Whatcom Housing Alliance All Member Meeting
Thursday, October 15
12:00pm-1:00pm
Thank you to our Housing Week Sponsors!