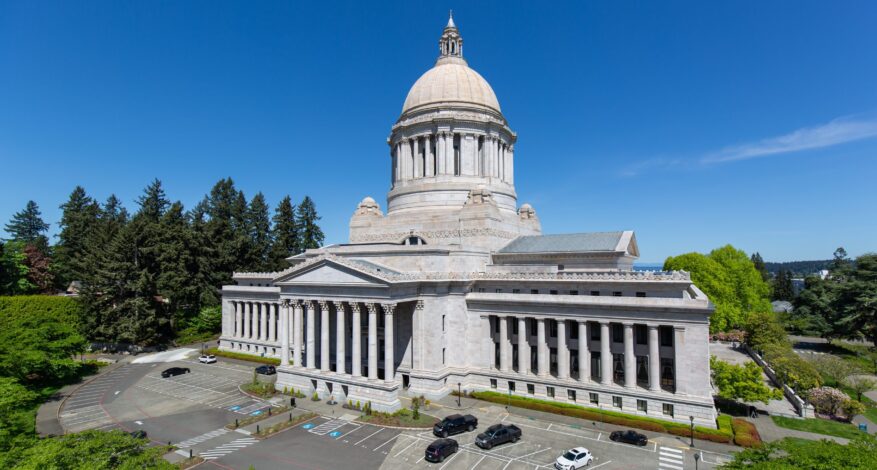 Middle Housing Blog
The List of Washington State's 2023 Housing Bills
The Whatcom Housing Alliance (WHA) is very excited for Washington State's 2023 Legislative Session. It will be pivotal in shifting our state towards more middle housing opportunities. There are a number of bills in consideration that legalize middle housing and ease regulations. In an effort to maximize our partnerships, we're teamed up with Sightline Institutes' Homes4WA initiative, which is focusing on three (3) key areas this legislative session:
More Middle Housing
More homes near transit
Lifting restrictions on ADUs
These policy positions only create more housing supply and help everyone, across the housing continuum. Details for these key bills were announced recently and we need your help to get these passed. The below representatives that are listed as sponsors on the state's bill information page, but are not necessarily the bills' Lead Sponsor. If when you go to the page and you see your District's rep listed, please, email them directly!
If you see any issues with this list, please reach out and we'll update. The number of bills covering housing is impressive and as more get released, we'll update this list. 2023 is going to be the year that Washington State and Whatcom County move forward on housing issues and reduce access to Middle Housing. To get more involved you can sign up for Lobby Day through Futurewise!
———————————–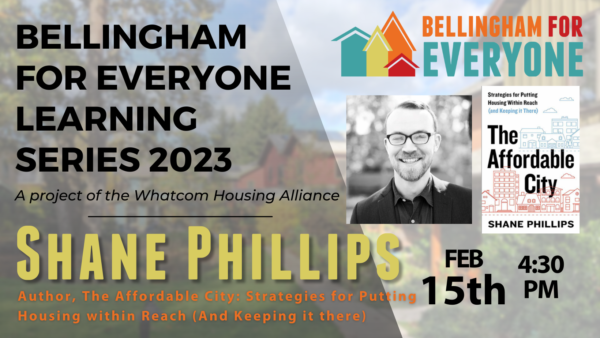 If you would like to continue the conversation, Whatcom Housing Alliance has some incredible upcoming events, including Shane Phillips, author of "The Affordable City: Strategies fo Putting Housing Within Reach (and Keeping it There)". Shane will be speaking during our Bellingham for Everyone Learning Series on 2.15.23. Register here to listen in on this virtual presentation, followed by a Q&A.