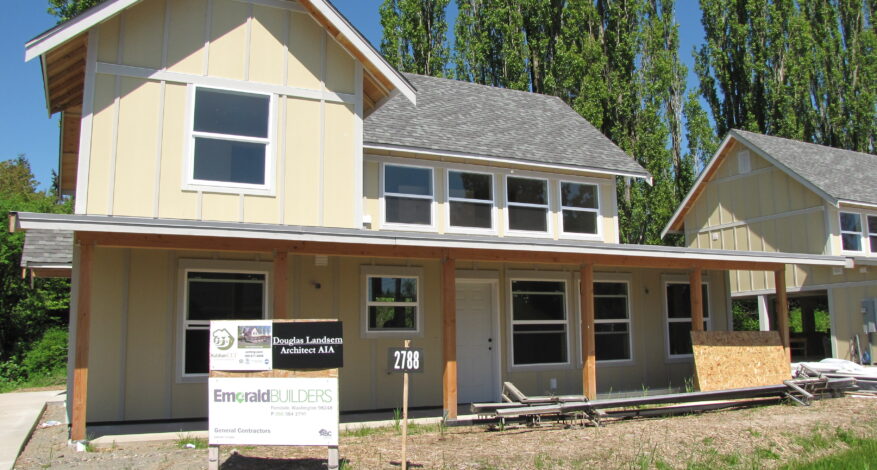 2020 Luminary Awards
Inspiring Innovation: HAFTW
Homes Affordable For The Workforce is a county-wide project that proved Whatcom people know how to invent new revenue to invest in new homes affordable for the people who live and work here.
Since 2011, the Whatcom County budget has offered cash from its Economic Development Investment (EDI ) fund to pay public utility fees and impact fees that cities must use to build public facilities, like roads and parks. There's a catch, though: HAFTW funds are only available if the homes will remain more affordable than market-rate homes.
Whatcom County's Homes Affordable For The Workforce (HAFTW) program is a new way to use state sales tax revenue authorized under Revised Code of WA or RCW 82.14.370. WA law allows us to use these funds to help new home projects to pay a fair share of public fees for public facilities.
Whatcom was the first WA County to use these special sales taxes to help housing projects, initially investing $1,200,000 in 80 homes that were worth more than 15 times that amount when they were first built. The initial test project exceeded expectations, and the County Council invested $500,000 more for HAFTW2 in 2017, and another $500,000 for HAFTW3 in 2019.
A new policy like this can take a few years before it's up and running, sometimes facing naysayers until people connect the dots. Sometimes, change happens fast and, suddenly, a new policy sounds normal. Once a policy is up and running, it wants to continue to improve, as in the Skagit County version in 2015. It is now possible for Whatcom County to improve its prior versions.