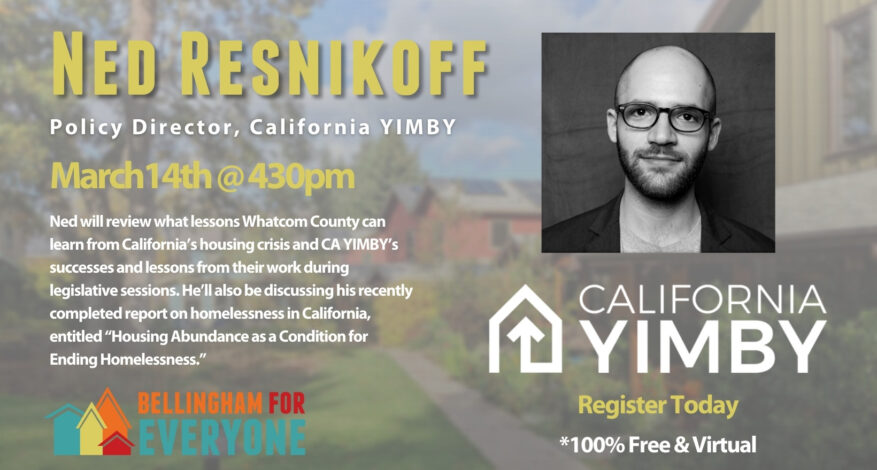 Middle Housing Blog
CA YIMBY Policy Director to Present Homeless Report and what we can Learn from CA Housing Crisis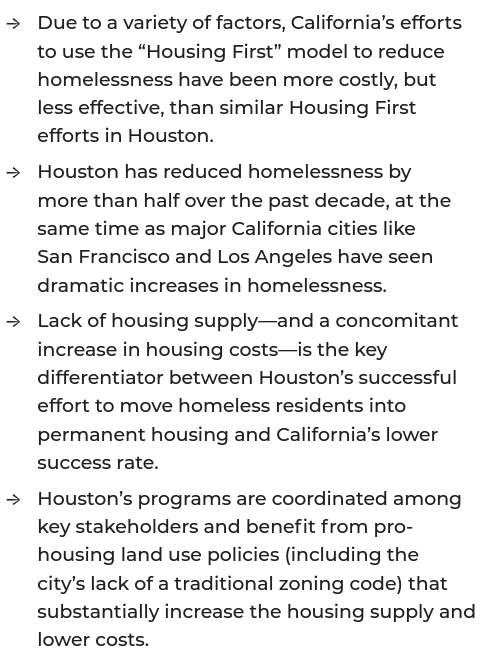 On March 14th California YIMBY Policy Director, Ned Resnikoff, will present his findings from his report entitled, "Housing Abundance as a Condition for Ending Homelessness."
In his report, Ned reviews lessons from Houston Texas and how California can improve their approach. A quick snapshot of his findings can be found to the left. His findings highlight the importance of housing supply and pro-housing land use policies. Supply has a direct correlation with helping everyone on the housing continuum and keeping those most in need from experiencing homelessness.
Ned, has incredible experience in housing, authoring numerous article, with bylines in The New York Times, The Atlantic, The Nation, MSNBC, and numerous other publications. After nearly a decade of covering national politics and policy from the east coast, he moved to California to seek a Master's in Public Policy from the Goldman School of Public Policy at UC Berkeley. After receiving his MPP, he spent two years in Sacramento at the California Legislative Analyst's Office, the nonpartisan budget advisor to the state legislature. Prior to joining California YIMBY, he was policy manager for the Benioff Homelessness and Housing Initiative at UCSF.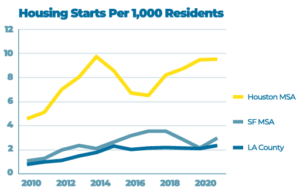 Whatcom is both experiencing a housing a homelessness crisis. Ned will provide valuable perspective on California's housing crisis, the legislative work CA YIMBY has accomplished and what Whatcom County can learn from their experience. What tools have worked and how can we tweak our current strategy to improve the lives of others? Register today.