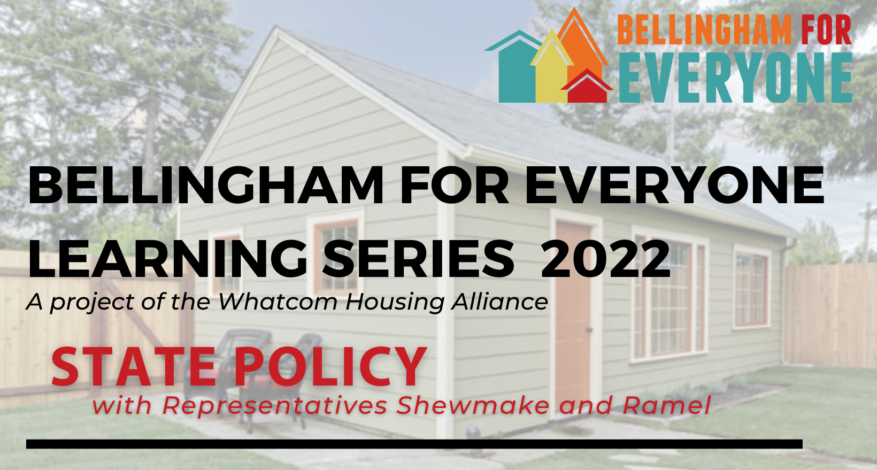 Bellingham For Everyone Learning Series: State Policy
Join Bellingham For Everyone every other month for fun, virtual events that will keep our Allies engaged, educated, and mobilized! All events are virtual and great for ALL neighbors.
This month we will be joined by WA House Representatives Sharon Shewmake and Alex Ramel who will discuss what they have been working for the 2022 Legislative Session including important work on progressive statewide housing legislation.
Thursday, February 17, 2022
6:00 – 7:00 pm via Zoom
Register HERE!
By attending a Whatcom Housing Alliance event, you are agreeing to our Events Code of Conduct.